...it being understood that Seller and Seller's agents make no representations or warranties
pertaining to the fixtures or state of repair of the World or any of its systems.
dive in
: This past week the big Maple that shades one whole side of our apt building dropped its leaves. Today Sawyer, Bryon, Juliette, and Ling Shiu took advantage of the situation.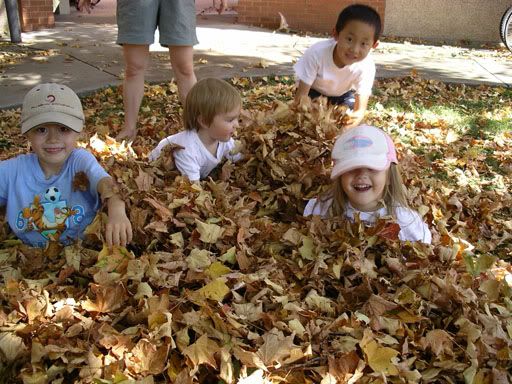 After the other kids left, Sawyer kept the party going on his own.
I love the fall.