...it being understood that Seller and Seller's agents make no representations or warranties
pertaining to the fixtures or state of repair of the World or any of its systems.
Quiet Day
: Spent much of today holed up in the library,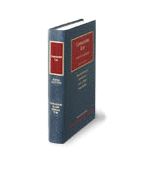 reading books that look like this.
I'm not complaining. There are far worse ways to spend your time. It was one of the last nice fall days, however, so I made myself get out and walk around some. I tried to capture the feeling of fall so that it will be there when I need it in January.
Before I go--hopefully many have already seen this, but if not here you go: The NYT released a very important two-part series yesterday and today. The series is entitled, TOUGH JUSTICE, and the author is Tim Golden. Here are the two articles:
"New Code, New Power: After Terror, a Secret Rewriting of Military Law," NY Times, Oct. 24, 2004.

"A Policy Unravels: Administration Officials Split Over Stalled Military Tribunals," NY Times, Oct. 25, 2004.
I've made the titles clickable so that they will lead to the articles on NYT.com... BUT those links only stay good for two weeks, so follow them now and print them out even if no time to read them now.
That series provides what I think is the first comprehensive account of the changes made to the military justice system in the aftermath of the 9/11 attacks. Historically, the federal courts have tended not to interfere with "wartime measures." In perhaps the most famous example, Korematsu v. United States, 323 U.S. 214 (1944), the Supreme Court declined intervene when the government interned over 100,000 Japanese-Americans solely because of their race.
But surely the judiciary will monitor the executive more closely in the present day and age. This war on terrorism is wholly different from its predecessors in many respects--not least because it is projected to last for so long. There must be a legitimate way for the civilian courts to assert themselves on this issue!!!
There is no easy answer.