...it being understood that Seller and Seller's agents make no representations or warranties
pertaining to the fixtures or state of repair of the World or any of its systems.
Mystery Guest Arrives—Eats, Gabs, Blabs
: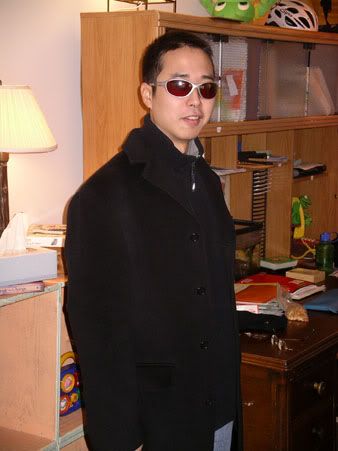 This
strange, but strangely attractive, man showed up on Thursday demanding turkey. We had no choice but to give it to him.
Volokh Commentary on the Commerce-Clause-Dope-Smoking Conundrum —
here
.
A new colorful SosySteps post —
here
!